Description

Science Based Nutrition 
•

 – Powered by nature. Proven by science, guaranteed polysaccharides 8%, GRAS certified. Helps removes harmful toxins & food buildup. † Learn More
•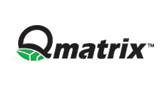 – Patented process enhances aloe vera biological activity up to 3X that as normal aloe. † Learn More
•

 – Enhances your body's ability to absorb various nutrients from 31.8% to more than 229%.† Learn More
• Nopal Cactus – Nopal Cactus naturally contains insoluble fibers, which supports normal absorption of excess water. †
Technology 
Qmatrix™ is a quantum leap in quality Aloe vera manufacturing. Qmatrix™ is a synergy of scientifically development to retain a higher degree of product freshness and biological activity than any other production method in use today in the world.
Freshness is the key goal in the development of the Qmatrix™ process.
The Key Stage of QMatrix™
Time, Temperature & Sanitation Program
Modified Aloe Polysaccharide Process
Low Temperature/Short Time Drying
Delivery 
Nopal Aloe™ is specially formulated with BioPerine® which has been clinically proven to significantly enhance the bioavailability of various supplement nutrients through increased absorption [31.8% to 229% increase]. BioPerine® is an extract from the black pepper fruit. The extract of piperine, called BioPerine® in the patented form, has been clinically tested in the United States. BioPerine® is the only product source from piperine to obtain a patented status for its ability to increase the bioavailability of nutritional compounds. It is standard to contain a minimum of 95% Piperine where as plain black pepper has about 5-9% Piperine. Secondly, it is the only source from piperine to have undergone clinical studies in the U.S. to substantiate its safety and efficacy for nutritional use.
What's the next step to take after gut health support?